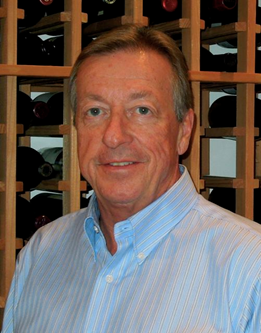 A Note From VinMarket Owner Matt Guerriero
Jim's life certainly could have been made into a movie and if so, I was his foil in the sequel. With partner Bill Foss, Jim created Grand Vin – one of the great companies in the nascent Colorado fine wine business, which thrives today under the auspices of RNDC. Fortunately, Jim and I met and shared many of the same ideas and ideals. VinMarket Selections gestated over his kitchen table and was born in April 2013.
From the beginning, I respected his deep knowledge of a business that had changed dramatically yet remained driven by enduring relationships. Jim was a legend, but he carried himself as a humble, kind, genuine, and truly fun-loving man with nothing to prove, but with many things to share. I am so fortunate to have had the opportunity as his business partner and confidante to be part of his legacy, which will live far into the future.
Jim, you still bring a smile to my face when I think about the fun times we had and the positive energy you and Jane brought to my family's life. Because I can see a little part of you in so many in our industry who were lucky enough to have had time under your wing, I will always have you with me. Jim, you will be missed.
A Note From VinMarket Owner Charles Bloomfield
Jim, I started a wine business in 2007 with one of your alumni from Grand Vin. The name Jim Krug kept popping up with suppliers, customers, reps, competitors… It was clear you occupied a special place in many hearts and minds. Then I met you in a warehouse, and your warm nature was immediately evident. As we got acquainted and found common passions in music, travel, and nature – and of course wine – and then merged our businesses, I saw the inner source of that deep reservoir of goodwill that I found not only in Colorado but in the wider wine world. Your mark is indelible. I remain grateful to have met you, if later in life, and am proud to honor your legacy and the values that we share.